Welcome Message
Centre for Counselling and Career Advisory (C3A) is a unit of NUST that provides primary mental health services. NUST is the only university in Pakistan offering this service, which extends to all the NUST students, faculty, personnel and families of those associated, within and outside the H-12 campus. The core objective of C3A is to provide professional counselling service, for educational, social, emotional or psychological issues that may inhibit personal or professional performance and advancement. The centre also conducts psychological tests for the students of all the schools of NUST uniformly. The purpose of these activities is to provide psychological support as well as to meet the growing need of the university to promote the wellbeing and personal development of all associated. C3A consists of a professional staff of qualified psychologists/ counsellors who provide short-term individual and group therapy. The programme provides consultation, psychological testing, psycho-educational programmes, trainings and workshops.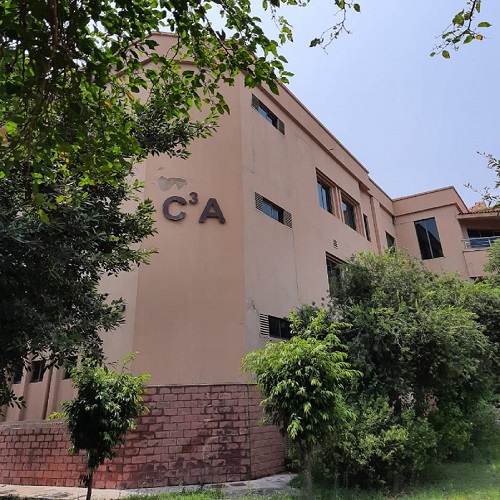 News & Top Stories
Seminars & Workshops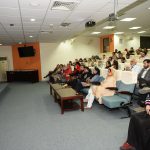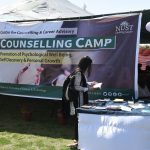 Counselling Camp
Everyone has a sense of how to be happy or contented in his or her own way. Eventually that helps the person to maintain his/her psychological and emotional health. At times, due to the busy life schedules and pressures of our daily living, we restrain ourselves from happiness.
Date: July 23, 2020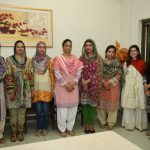 Gender Sensitization & Violence against Women Training
NUST believes in gender equality and hence gender is a cross cutting theme in all the schools. USPCAS-E is one of the schools that works on gender and tries to raise awareness among students regarding gender equality. Keeping that in mind C3A conducted 5-days training on 'Gender Sensitization and Violence against Women' for faculty of USPCAS-E and C3A staff members.
Date: July 23, 2020
Testimonials

"I had a problem due to which I came to C3A. Your response was very much appreciated and the way I was treated was no doubt superb. I am writing this mail just only to say thanks for your treatment and want to appreciate the way of dealing. Alhamdulillah now I am feeling far better than before Counselling. Thanks"

"The counselling sessions have been helpful to me. It is good to have someone on campus, someone professional with whom you can share your problem without fear of them judging you. I would recommend others to get benefit from it."

"The reason I decided to opt for counselling sessions was because of a suggestion from a friend. Everyday slowly but surely I felt like I was about to reach a dead end considering the shattered mental state that I was in. So one day I walked inside the C3A office hoping to find a Messiah to talk to who would show me a 'bright side' or the guiding light'. I was initially hoping for a swing of magic wand by the counsellor which would make my problems go away almost instantaneously and in a single meeting. I was met with this amazing hospitality and generosity by an extremely well spoken, considerate and angelic of a person who showed me the basic flaw in my expectations. Problems don't go away in a single instance but it is a slow and gradual process which takes place over a period of time. The lessons that I learned in these sessions apply to my life directly and I could not have asked for a better experience in my final semester considering that I am about to graduation in 2 months. I learned some timeless and priceless lessons that I would keep with me for the rest of my life. Over the course of these sessions I have experienced and lived the gradual changes building up inside me and I could not have been more relieved. Thank you for all the sessions conducted and all the talks we had. Thank you for showing me my reflection and making me realize the faults in me. Thank you overall for this wonderful experience."

"The session was held very professionally. I was actually surprised by the insight of things I gained from it. The counsellor explained the path I needed to follow in order to get to my destination, and I have to admit I would've not understood things if I hadn't been in this session."

"C3A is a life saver Centre for students like me who struggle with study and life. I happened to be a lucky one who understood when i needed help for my mental health and so came straight to c3a. My appointment was scheduled with Mam Anum. It's difficult to explain in words how much my academic as well as personal life changed in positive ways. It actually made me able to recognize lack of emotional intelligence in me in the past. There will be many others like me struggling with such issues. So, i decided to give back to the world what it gave me, "a happy life". I am currently doing research on training based content which can be implemented to improve upon Emotional Intelligence of school, college and university students. Thanks to c3a and the psychologist who helped me."